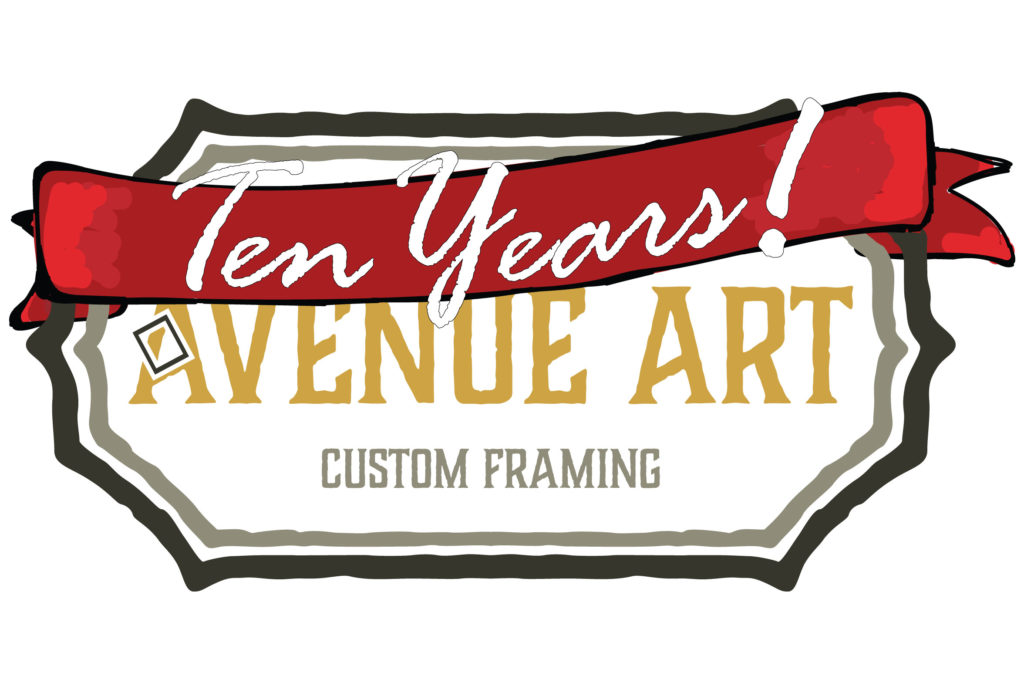 Time flies when you're having fun!  That's what they say, and it's been very true here at Avenue Art.  I can hardly believe this our business (family) has been here for (a little over) 10 years!  We opened shop a bit after Katrina, knowing our neighbors needed help fixing their homes and making them look beautiful.  We've been giving back to our community for ten years now, and we don't plan on stopping any time soon.  We've seen great works of art come through our doors, only to leave looking more beautiful than ever.  This never gets old.  From the get-go, we never visioned we would be here today, but we are, and that's worth celebrating!  So, Celebrate we will, Avenue Art style!
We are pleased to announce Saturday, August 26th, we will be throwing a 10 year anniversary party right here at our retail location.  The party will begin at 7:00pm and will go til 10:00pm.  We will be providing food, drink, and showcasing art from four of our favorite local artists that we've partnered with over the past decade!  This party is going to be a blast, and we hope you will all attend!  Details will be at the bottom of this post.
I want to say, thank you all for the 10 years of business each of you have brought us, and we can't wait to see what the next 10 years have in store!
Thank you all!
-Tom Callia & Adam Hogan