Is that snow outside?  Is there a bit of a chill in the air?  Nope, but it is the first ever Avenue Art Christmas in July sale!  We are excited to be offering this blowout sale the week of July 10 – 15.  We will have all of our extra frames in shop for sale at flat prices.  All frames will be up to 60% off retail price which amounts to HUGE savings!  Bring in that art you've been meaning to have framed (for how long now?) and choose a ready frame for it!  If the frame is too big, we can chop down frames to fit your art at a nominal fee.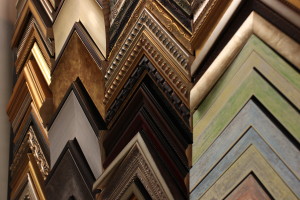 We will also have some of our other over stocked frames on sale as well so if you can't find a ready frame that works right, we will have other options too!
Oh, and we will have an across the board 15% off matboard, glass, labor and everything else it takes to put your frame together.
We have NEVER done a sale like this before, and we may never do a sale like this again, so be sure to come by July 10 – 15 for a sale that will make you feel like Christmas has come early!