Father's Day is upon us and for some, we may not be fully prepared.  NO WORRIES!  Avenue Art and Framing has all sorts of great gifts for Dad on his day!  Here are some of our best gifts for dad that are ready to go here at Avenue Art!
For the Sports Fanatic: Saints Memorabilia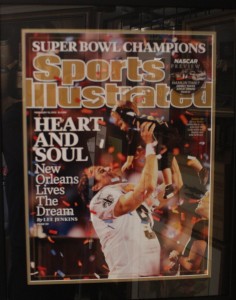 Does your Dad love sports?  Is he a huge Saints fanatic?  Maybe he loves LSU and bleeds purple and gold.  Either way, we've got you covered!  we have a large selection of saints and LSU memorabilia that can fit into any man cave!
For the Angler: Metal Art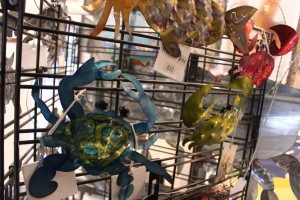 Does your Dad love to fish or hunt?  Do you find it hard to get him away from water?  If so, we've got great metal art by local artist Ron Gebaur.  Pieces include blue crabs, crawfish, shrimp "cocktail".  These are great gifts costing around $35.00!  Now your Dad and your pockets will thank you!
For the Collector:  Different New Orleans Festival Prints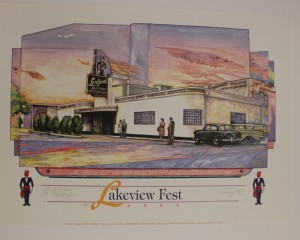 Some Dad's have to have it all.  They love collecting every print they can find.  Think of a Jazz Fest poster?  They've got it.  Greek Fest poster?  They've got it!   Maybe your Dad is missing a print from his collection?  We just might have dat!  Come by and see what different prints from rare to new that we have!
For the Dad With Exquisite Taste:  Original Art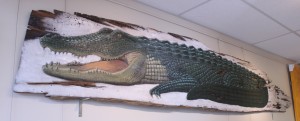 You know if this is your Dad.  He always has to have the nicest things on his wall.  Maybe he has a "Man Cave" and has all sorts of great art on those walls.  Well we can help you find something that will make your Dad say, "Wow"!  We've got great original art from New Orleans Artists.  Things that are one of a kind!
If All Else Fails, Go with the Gift Certificate!
Now, you might be stumped at this point.  Who know's what to get this crazy man that raised me!  The neck tie is just to cliche.  We'll if you just can't find anything for him, you can always get him a gift certifcate to Avenue Art and Framing  and he can decide for himself!  He can get something of value custom framed, or pick out his favorite piece of art!  The possibilities are endless!
What are you getting your father for Dad's Day?